Matcha DI Synth
$199.00
(MSRP: $199) Get it at  www.plugin-alliance.com
MATCHA is our premium software synthesizer delivering professional sound quality.
Designed for HEAVY METAL riffs and solos.
Outputs a clean DI sound ready for REAMPING with third party guitar effects.
Available both on Mac OSX and PC Windows
Supports only 64bit DAW containers
Includes plugins in the following DAW container formats: AAX, VST2, VST3 and AU
Includes a standalone application which can be used without a DAW container
Supports Pro Tools, Cubase, Ableton, Studio One, Garage Band, Sonar, Logic Pro X and other compatible DAW container applications
Out of stock
Description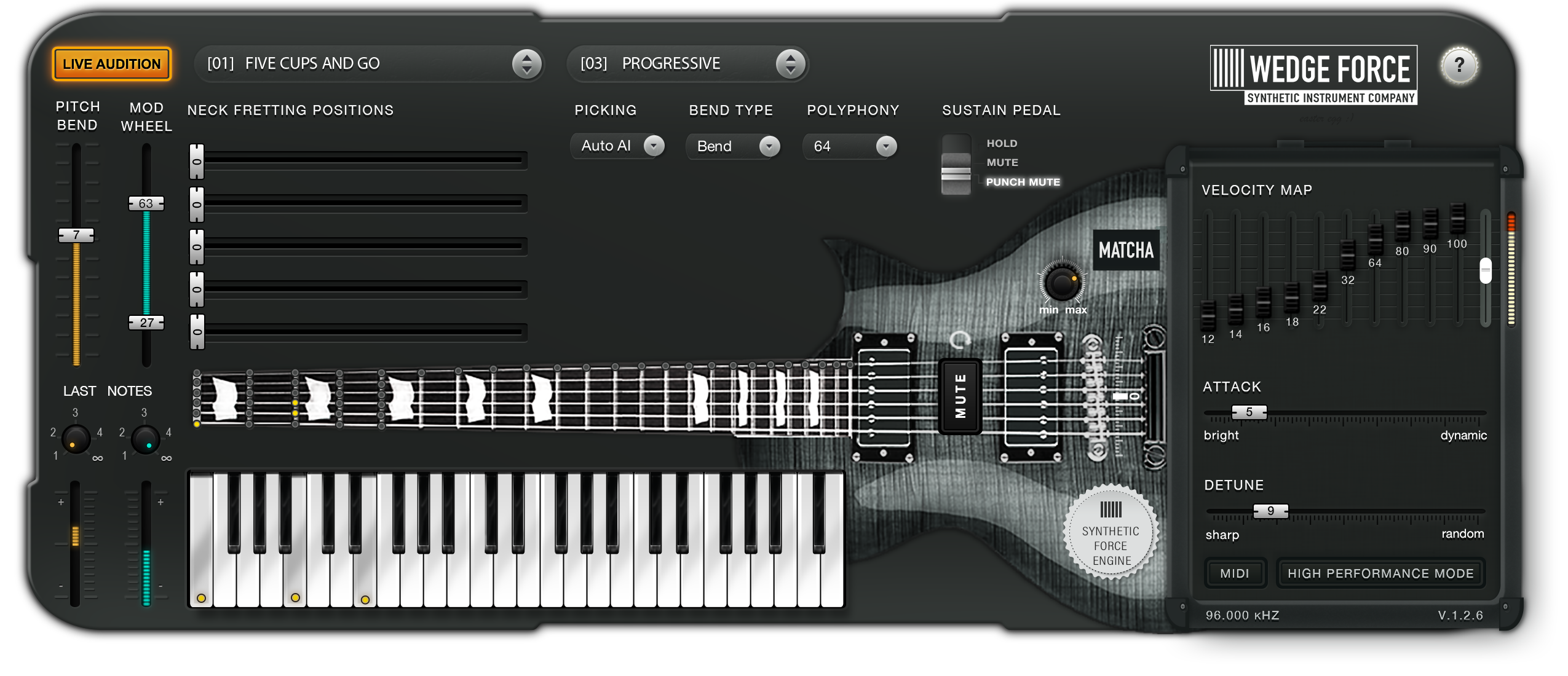 HEAVY METAL synthesizer for your riffs and solos
REAMP the DI sound with your favorite 3rd party guitar effects to craft your signature tone!
Compose your songs with mouse-click perfect precision!
To play MATCHA you need:

(included) The MATCHA plugins from this digital download package
(not included) In addition to the plugins you will also need:

Third Party Guitar Effects (from Plugin Alliance Mega Bundle, Kemper, AXE FX, TH3, Guitar Rig, etc.)

A DAW container application ( like Cubase, Pro Tools, Logic Pro X, Ableton LIVE, Studio One, Garage Band)
MAC or PC computer with low latency sound interface

MIDI keyboard with sustain pedal, pitch bender and mod wheel

Internet Connection is required for product activation
SaveSave